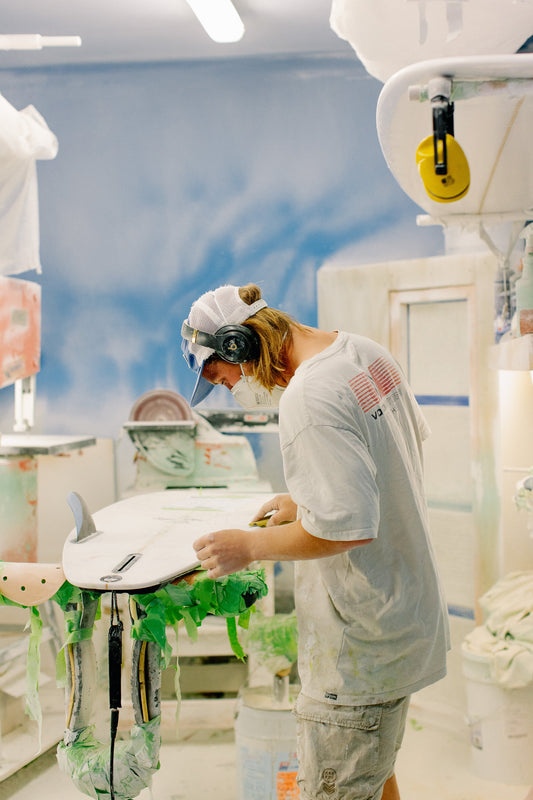 Learn to Shape
Your Board
Always wanted to hand shape your own surfboard or know someone that does?
Well come and do it with the Sadhana team!

Bookings now open for
MAY, JUNE and AUGUST 2024.
2023 was a sellout so get in early!!
In this course you'll learn both theory of surfboard mechanics as well as the practical aspect of shaping your own board.

After you've successfully shaped your board, we will glass and finish it off for you. Simple right?

Why not get Personal! Ask us about coloured tint/spray or design options for that one off touch!

2024 course dates are now open for bookings.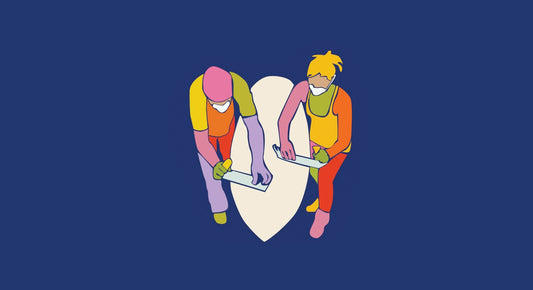 Highlight an
image banner
Course Information
What You Get

3 night classes (1hr theory, 5 hrs practical)

Design theory/ notes

PU Blank

Use of shaping tools and equipment

Exclusive use of a shaping bay to yourself

Professional glassing and finishing of your board, by the Sadhana team. (exc. colours/tints/designs)

FCSII/Futures/fin boxes included, (not including fins).

Complimentary drink to celebrate your new creation.
Course Outline

Choose from our basic plan shapes or bring your own ideas! We'll tailor the board to your height and weight. We guarantee you a surfboard that will work!

See our online booking form for details/pricing.  Date and deposit will confirm booking.

Please fill in the spaces marked *. We can work out the rest with you, if you're not sure exactly the board you're after.


2 people per class, so spots are limited!


Note; This is a LEARN to shape class. Advanced design , fibreglassing and finishing, aren't covered in this course.

Minimum age is 13 years old (parent supervision under 15).
Pricing

Your Shaping Date and $200 deposit will confirm booking.

Full payment to be be made on or before the first course night.

Models and Cost;

Fish/ Egg/ Shortboard <6'4" $1245

Hull / midlength 6'8" – 8' $1445

Performance longboard <9'6" $1895

Trad longboard. <9'8" $1895
Couse Dates

Courses are over 3 nights;

Tue; 5pm - 6pm
Wed; 5pm - 7.30pm
Thurs; 5pm - 7.30pm

Weeks available;

May

07/05/2024 - 09/05/2024
14/05/2024 - 16/05/2024
21/05/2024 - 23/05/2024
28/05/2024 - 30/05/2024

June

04/06/2024 - 06/06/2024
11/06/2024 - 13/06/2024

18/06/2024 - 06/06/2024

25/06/2024 - 27/06/2024


August

06/08/2024 - 08/08/2024
13/08/2024 - 15/08/2024
20/08/2024 - 22/08/2024
27/08/2024 - 29/08/2024