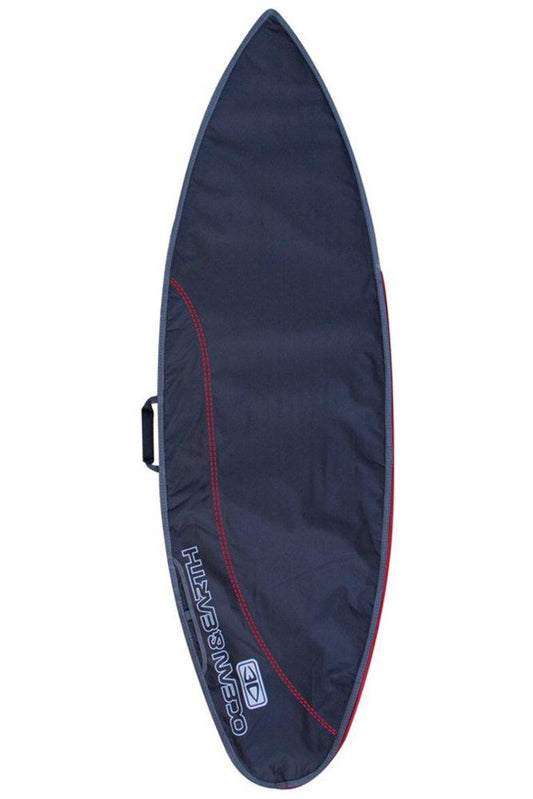 Ocean and Earth Shortboard Compact Bag
Description

Ocean & Earth 
Aircon shortboard day/travel cover. The world's first compact, ventilated board cover system. Ensures air flow to your board. Extra protective 10mm closed cell foam unique to O&E.

Aircon ventilation prolongs the life of your board by creating a constant flow of air to keep your board cool. The expandable tail gusset with aircon mesh accommodates boards with both fixed or removable fins. Open velcro gusset to allow for fins.

Other features include: 
- Protective nose piece. 
- Extra tough 600d protective fabric. 
- Three layers of protection1. Top layer: 420d nylon dobby2. 2nd layer: 10mm shock-absorbing foam3. 3rd (inside) layer. 
- Heavy duty zipperslarge, non-corrosive nylon zips 
- Shoulder strap20mm padded detachable strap. Stashes into pocket. Dog clip anchors.

All covers supplied with removable hanging hook.
Have you seen these surfboards?