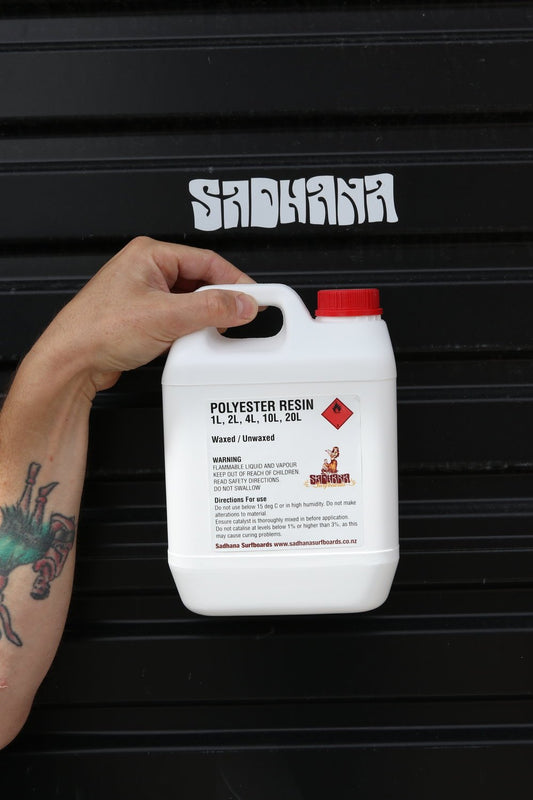 Polyester resin- laminating (unwaxed)
Description

The Hi-Lite Laminating Resin Formula is used by Australia's leading Surfboard Glassers.

Laminating resin is used to 'Laminate' the fibreglass cloth to the foam blank

One of the clearest resins on the market

Being wax free it does not require sanding and will remain slightly tacky ensuring a good bond with the filler coat

The resin is formulated with a blue tint to enhance the whiteness of the board. Non blue tint resin will have a slight yellow tint and will brown off faster

Use with Wax Styrene to convert to a filler resin

Catalyst sold separately.