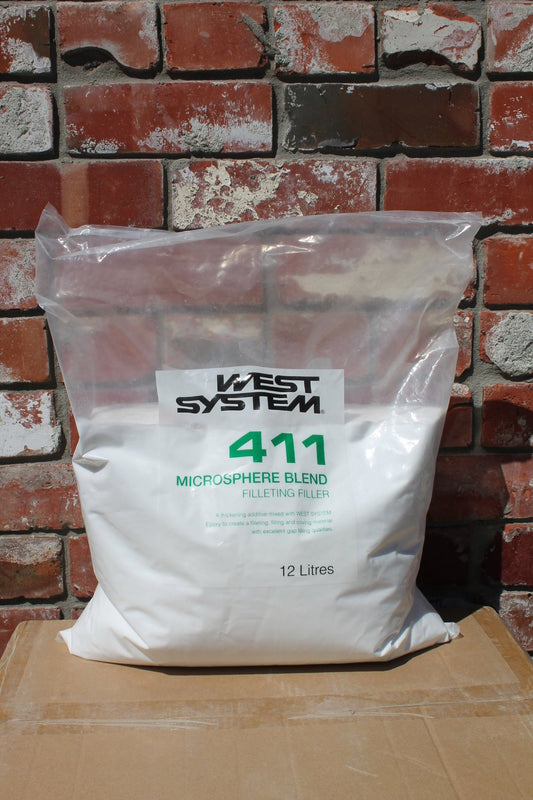 West System 411 Micro Spheres
Description

Microspheres 411 is an equal substitute to QCell. Used as a gap filler, thickener agent for polyester and epoxy resin .

Great for 'bogging' and fairing in dings before glassing

Usage Guidelines:


Required resin amount and MEKP Hardener or Sunbake Solar Resin Additive.

Add Microspheres to resin in small amounts until desired consistency is reached (for best results, a medium paste is recommended "a mayonnaise consistency". Avoid adding too much Microspheres to the resin or it will be too thick to apply

stir resin until Microspheres is completely saturated 

Apply mixture to area .