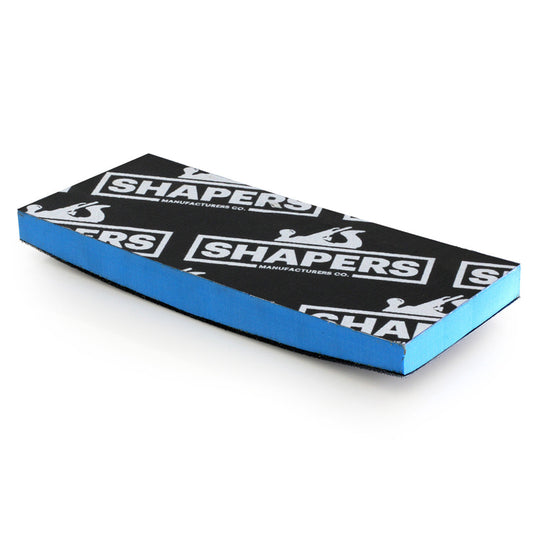 Shapers Block: Curved
Description

Our Shapers Curved Block is built to assist cutting and blending on concaves. 

Designed and manufactured by Shapers Australia; The Shapers Blocks are widely considered as the Industry Standard, used by Surfboard Shapers all over the globe.

Find out more about our Shapers Blocks below:

The Shapers Blocks are superior to traditional shaping blocks with the major benefits including:

Light, practical and comfortable designs

Supplied in 8 different foam densities to suit each stage of surfboard shaping (soft, soft/medium, medium no vinyl, medium, medium/hard, hard, extra hard and curved densities)

All of our Shapers Blocks are manufactured in Australia using quality, long lasting materials.

Complete range of interchangeable hook & loop compatible Sanding Sheets and Gauzes 

Significant saving in labour time - fast interchange of hook & loop backing. 

Which Density do you need? 
1. Soft Density: Ideal for rolling off decks, shaping rails and finer finishing. Recommended for use with The Shapers Block Sanding Sheets or Gauzes in 150#, 180# and 240#
2. Medium Density: Excellent all-round Shaping Block. Whilst suitable with all grades, this density is most commonly used with 80# and 120#. 
3. Hard Density: Ideal for the fast and effective removal of foam and therefore recommended for use with 40# and 60#. 
Have you seen these surfboards?