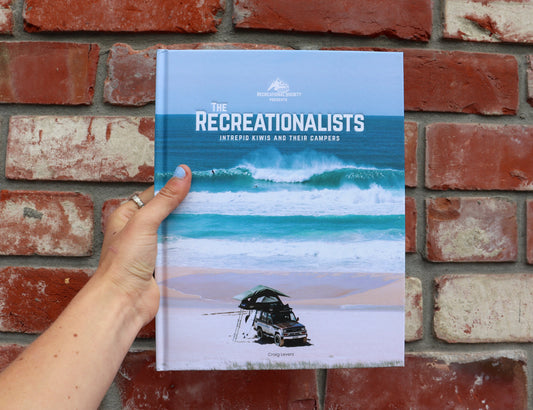 The Recreationalists- Intrepid Kiwis and Their Campers
Description

Author ; Craig Levers

A celebration of New Zealanders who love to get out and stay out. From Utes with roof tents to beautifully converted vans, buses, and RV's, the recreationalists features the journey and adventures of 30 wayfaring kiwi families, couples, and individuals, including Christchurch locals Jono and Annie Smit. For those willing to pursue a life on the road, this book is full of tips, tales, and visual inspiration to start you on your journey.
Have you seen these surfboards?